If you have a pattern of attracting EMOTIONALLY UNAVAILABLE MEN – men who DO NOT commit, make you a priority, connect with you emotionally, or fulfill your wants and needs, then the first step to attracting a committed high-quality man (who's RIGHT for you) is breaking this pattern.
What we're talking about here is a VERY, VERY POWERFUL PATTERN that's SO HARD to break, so I'm not letting you do this alone!
In fact, I've teamed up with my friend and colleague Orchid Tao, a Dating and Relationship Coach, who specializes in helping women break this negative pattern, along with the world's TOP EXPERTS to bring you this FREE life-changing online summit: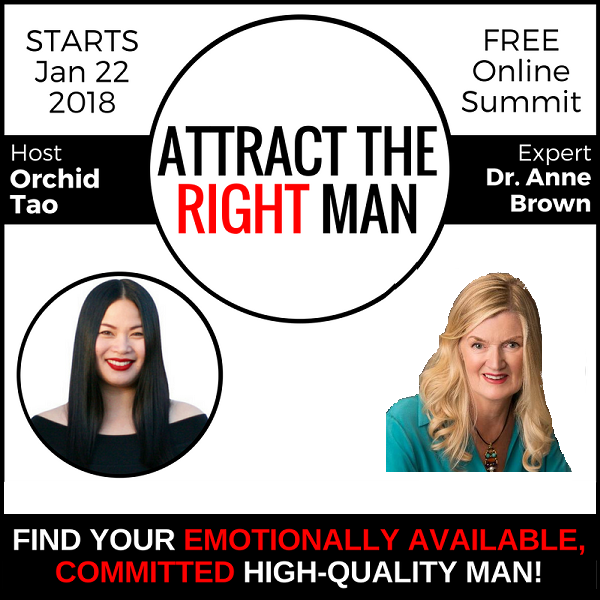 ATTRACT THE RIGHT MAN:
Find Your Emotionally Available, Committed High-Quality Man Who Loves You Too!
Whether you're attracting emotionally unavailable men now or you've quit dating long ago because of horrible past experiences – THIS IS FOR YOU! I can't wait for you to watch my eye-opening interview that I know will help!